Crawford Farms is the home of the Central Michigan CSA, is located in Clare Michigan and offers homegrown and chemical free produce throughout the Mid-Michigan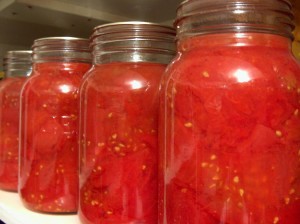 area.   We grow and sell high quality, nutrient rich, fruits and vegetables at our farm stand in Clare Michigan, we are located just north of Clare on Old 27 near Jays Sporting goods.  ALL of our produce is Non-GMO and chemical free.  Hundreds of people rely on us for their canning fruits and vegetables each year, we sell several hundred bushels of our canning tomatoes and free stone peaches each year along with several other varieties of fruits and vegetables.  Below you can sign up for our canning newsletter so you get updates when canning items are coming ready for harvest, we will also share special deals on other fruit and veggie deals.
Quality Canning Fruits and Vegetables
Over the years we have developed an easy way to eliminate waste, insure our customers get what they need, offer competitive prices, and offer the highest quality fruits and vegetables by the bushel available for canning.  All of our produce is locally grown Michigan produce, most are grown right here on our farm.   One of the main ways we are able to do this is to take orders for various items before they are even picked.  This helps to insure the fruits and veggies you receive will be as fresh as they can be, often times picked that morning.  It's a simple process but the results are amazing when compared to canning vegetables you may find in other ways.  You can sign up to receive updates on availability and even add your phone number and varieties you are interested in and we will call You ahead of harvest to confirm your order.
Our family has canned and preserved fruits and vegetable for over 50 years so we know what it takes to produce great tasting quality canned food.  There i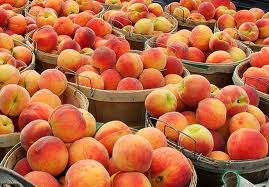 s nothing worse that trying to create good canned food with poor quality fruits or vegetables.  We know what varieties and ripeness are required to easily produce great canned foods and  we have hundreds of happy returning customers each and every year.  You can't turn crappy fruits or vegetables into great canned food, you have to start with a great product if you want to end up with a great looking, tasting, and keeping end product.  We think you will be impressed with the quality of our produce.  Below are several of the most popular variety of fruits and vegetables we sell by the bushel for canning.
Michigan Canning Tomatoes by the Bushel
Michigan canning tomatoes are usually ready between the middle of August and the end of September.  We grow several varieties so we can usually have canning tomatoes for sale during that whole time period.  We notice we have more customers buying canning tomatoes in September so we plant accordingly.  Most of our customers are making juice or stewed tomatoes and select varieties that work the best for that.  Many of our customer like to make salsa or paste so plant varieties for those as well.  We sell canning tomatoes by the 1/2 bushel and full bushel.  Prices fluctuate some each year but are typically around $15 a 1/2 bushel or $28 per bushel. You will find no waste and our tomatoes are usually quite large  and you save money when you buy tomatoes by the bushel.  We also grow around 1,000 heirloom tomato plants and those are also available for canning in limited quantities.
Michigan Free Stone Peaches for Canning
Early Michigan peaches are what we call cling stone peaches.  The fruit doesn't separate from the pit easily at all.  About 3-4 varieties into the peach season the Red Haven peaches become ripe and those are the peaches everyone wants to can or freeze.  Most years we have free stone peaches for canning available in late July and they last through August and into September, depending on the year.  Red Haven peaches and the varieties that follow them are great peaches for canning.  We get out peaches fresh from a couple local Michigan growers and take orders for our canning peaches just like our tomatoes.  We can let you know when we have Red Haven peaches by the bushel and other freestone peaches for canning.  Make sure to sign up for the canning newsletter below so you get updates on canning fruits and vegetables along with upcoming deals at our Farm Stand.
Michigan Pickles for Canning ~ Dill Pickles
One of my favorite items to can is dill pickles, I can eat a whole jar at once!  We have a large group of customers who rely on us for their pickling pickles each year and I recommend signing up for our Canning newsletter if you want reminder of when the pickles are ready.  Some people forget that pickles become ripe for harvest 2-4 weeks before tomatoes, so look for them in early to mid July.  Many people like small pickles for canning which are typically 2.5 inches to 3.5 inches long, we have those and of course larger one pickles as well.  We would love to be your go to place for canning pickles.
We have many other vegetables available in canning quantities throughout the season an we will include an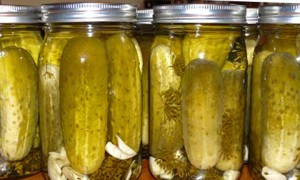 update on all of them via our Canning Newsletter.  We will also let you know when we have a surplus of different varieties, this will help you save money on many of the fruits and vegetables you like to freeze or can.
If you would like to get on our canning order list right away, just send us a note. I'm working on the Newsletter and will have it up shortly!