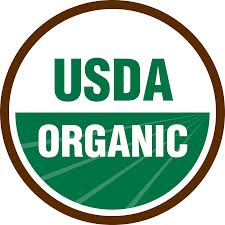 Before I started growing produce I spent several months researching certified organic produce farming and choose against certification for several reasons.  I talked with several organic vegetable farmers and asked a lot of questions. One thing I realized is that most all of the organic vegetable farms I talked to focused on one or two crops, which was a whole different thing than I wanted do.  I wanted to grow a wide selection for our farm stand and our CSA.  I choose against going through the certification process for several reasons the main reason was the difficulty in sourcing organic seeds from certified organic farms. Untreated seed was easy, but there weren't many seed producers marketing certified organic seed.  I wasn't looking for just any seeds either, I like many growers, had certain varieties I wanted to grow for my customers and CSA members.  The cost was an issue at the time as well, but I've found out since I just had bad information, it's not expensive to certify, but there can be higher costs growing organically.  Since that time I've met several people, farmers, and others and have discovered several suppliers who have helped me put together a realistic plan that will actually produce a meaningful harvest for my operation.  The non GMO part was easy, I started that way and stayed away from GMO varieties of produce.  I also choose to use natural growing methods that conformed to the NOP (national organic program) standards from the beginning and didn't use herbicides or pesticides. Another thing I choose to do was keep an entire portion of the farm as it lay so Organic Certification would be less time consuming. Some of the reasons I chose not to certify in the beginning were:
Cost
Poor availability of a large variety of seeds.
Few options to control fugal disease.
Few quality certified organic plant fertilizers and soil amendments.
In the spring of this year we will harvest our first Certified organic produce and of course it will also be strictly non GMO.  One of the last elements I was waiting for before going through with the actual certification was a good source of high impact minerals and supplements so the vegetables we produce were high in nutrition and tasted great.  I've found a great source for that and I've been working with 3 farmers here in Michigan who have been working with these soil amendments for several years.  Their farms actually helped develop and perfect the products.
Growing Certified Organic Produce
I grow in a way that requires me be able to add water soluble plant nutrients when the plants need them.  This is achieved through drip lines installed below a bio-degradable plastic mulch over a raised bed.  There are all kinds of compost and other soil amendments that are worked into the field, they are important for sure, but growing healthy produce often requires more from the soil.  It's basically impossible to side dress plant nutrients in when you grow on raised beds the way we do.  The only way to get the correct nutrients to the plants is through the drip line and until recently there weren't very good options to do this organically. Now there are several products on the market and I really feel confident with the one I've chosen. I've also seen the selection of available certified organic vegetable seed explode over the last 3 years as well, which is a very good development.
Your Organic Produce Farm in Mid Michigan
Seeing is believing and I've seen the high quality nutritious produce that is grown using these Certified Organic fertilizers and soil amendments for over 5 years now.  I'll be putting 10 acres of certified organic produce in during the month of April and May of this spring. If you would like have our produce delivered every week all season long, you should check out our certified organic CSA program. It's called the Central Michigan CSA and we are currently enrolling new members.
Stay tuned and learn more about our organic produce, I'll update this page over the winter months and add some photos once we have some transplants coming along.  Right now the plan is to start with this 10 acres and just plant in the field.  I will likely add a high tunnel or two for early season produce and organic tomatoes do much better when protected from excess rainfall and wind. I'm looking forward to another great year and appreciate the chance to grow your food!